Hey there, green thumbs and fellow garden lovers! Are you dreaming of turning your backyard into a lush and vibrant oasis? Well, we've got a fabulous idea that will take your gardening game to the next level – A Red Cedar Raised Garden Bed!
If you haven't tried it yet, in this blog post, we will explore all the reasons why this stylish and eco-friendly option will make your garden an absolute delight 🌱
Let's go!
1. Happy plants with perfect drainage
We all know that too much water can be a bummer for our precious plants. But fear not! The magic of red cedar lies in its excellent drainage and aeration properties. It lets your plants breathe and wicks away excess water, ensuring they stay happy and healthy.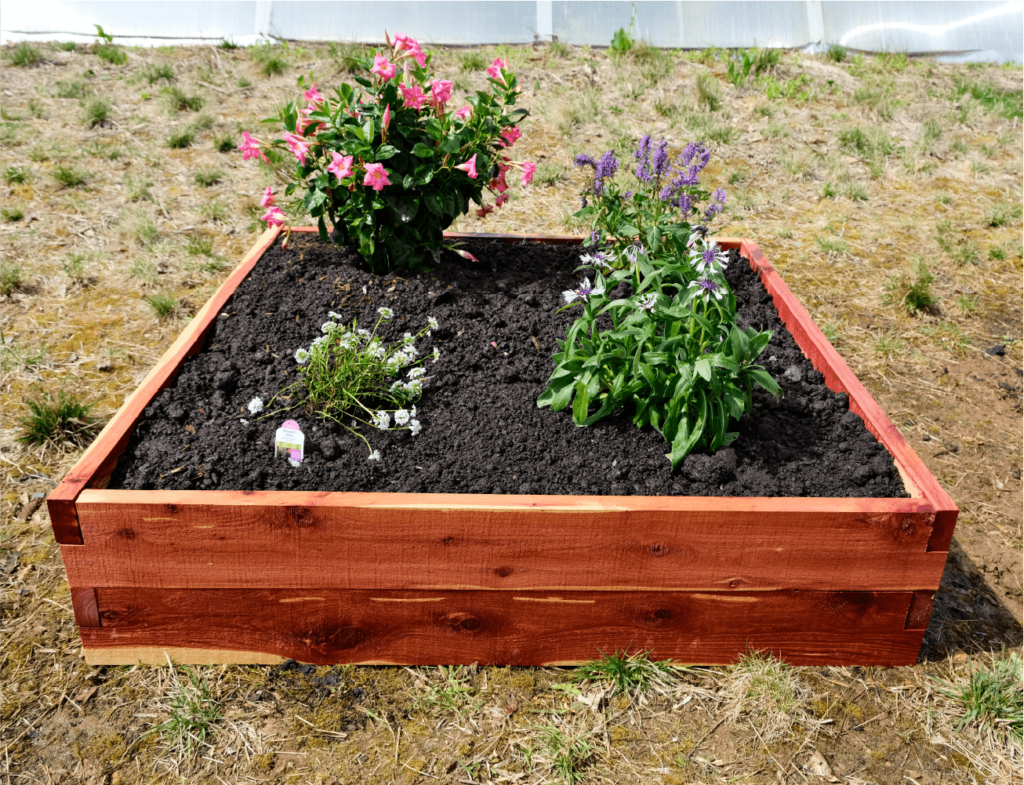 2. Bye-bye, garden pests!
Pesky pests can ruin all the fun in gardening and put in danger your plants, veggies, and flowers. Well, not anymore! Red cedar has a natural superpower – it keeps insects and unwanted critters at bay. Say goodbye to harmful pesticides and hello to an organic garden that thrives naturally.
3. Easy-peasy assembly and flexibility
Who needs complicated DIY projects? Not us! SunVara's Raised Garden Beds come in handy kits that are a breeze to assemble. You can customize your planter box configuration to fit your yard or garden. Whether you want a rectangular planter or a 24" raised garden bed, you can order two of our elevated garden beds and choose the perfect configuration for you.
Easy and fun – that's how gardening should be!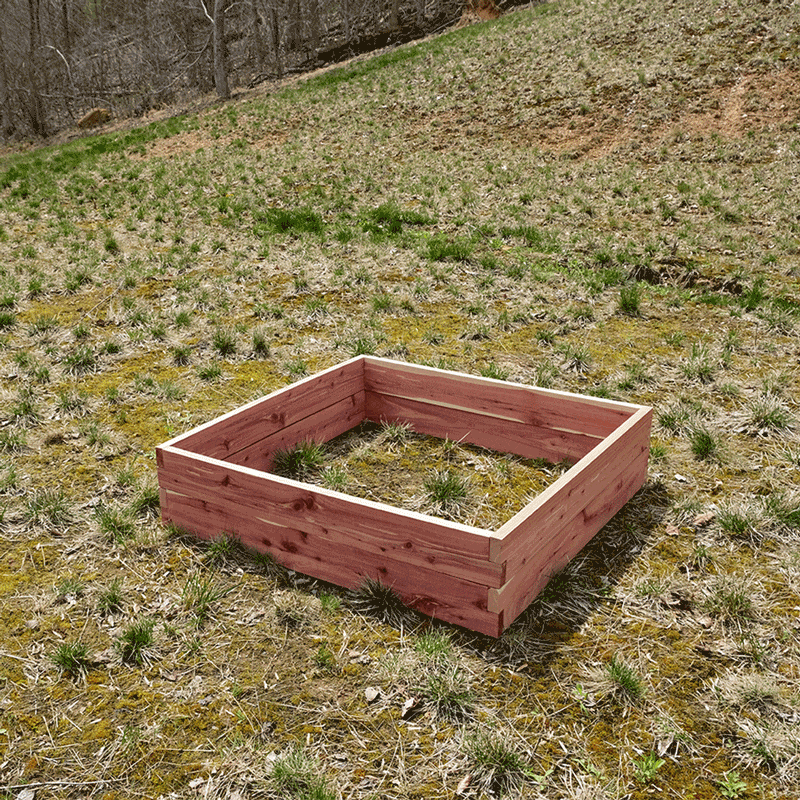 4. A greener choice for a greener planet
Choosing a red cedar raised garden bed is an eco-friendly decision. It's made from renewable and sustainable resources, making you a superhero in the fight against deforestation.
5. Gardening without aches and pains
Nobody likes a sore back after a day of gardening. Well, with a raised flower bed, you can kiss those discomforts goodbye. Stand tall and proud as you tend to your plants without bending or kneeling excessively. Your plants and back will thank you!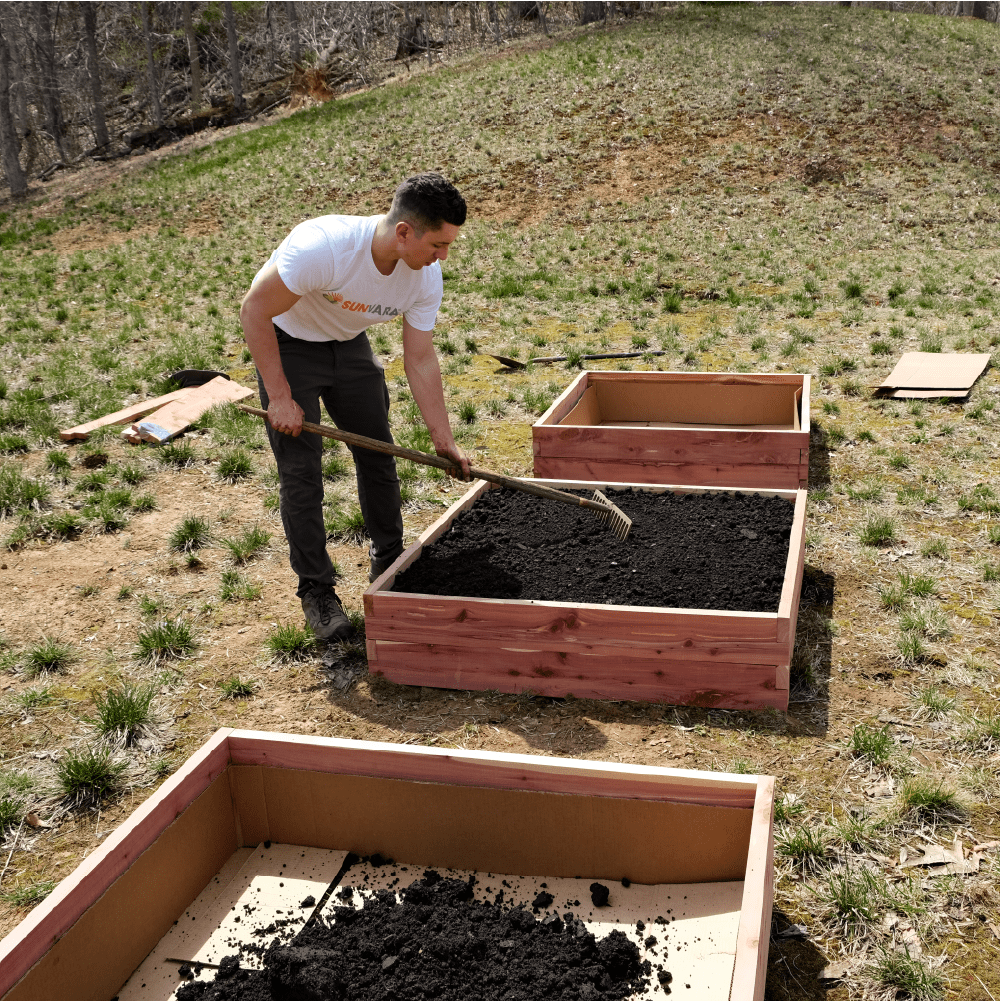 6. Extend the garden fun all year round
Why limit your gardening joy to just a few months? Red cedar warms up faster in the spring, giving you a head start on planting. And guess what? You can keep your green adventure going well into the fall 🍂
7. Durable elegance that lasts
Picture this: a garden bed with reddish-brown hues, bringing a touch of elegance to your outdoor space. That's exactly what you get with SunVara's Red Cedar Raised Garden Bed! Not only does it look stunning, but thanks to the red cedar wood, it will last for years. You can enjoy its beauty without worrying about wear and tear.
So there you have it, dear gardening enthusiasts – a Red Cedar Raised Garden Bed is the secret to a beautiful, thriving, and sustainable garden that fills your heart with joy. With its durability, natural pest resistance, and eco-friendliness, it's a win-win for both you and the environment.
Happy gardening 🪴